Joy Organics CBD Products
Compassion, Integrity, and Excellence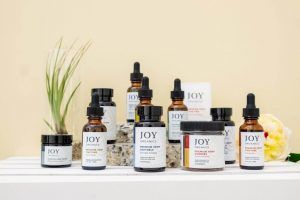 Joy Organics was created with a clear initiative: to develop premium CBD products through innovation and excellence, with service to match.
This dedication to product quality and customer care stems from CEO and Co-Founder Joy Smith's own personal journey with CBD. As a mother, grandmother and humanitarian, she has always wanted to bring comfort and compassion to as many people as she could reach. Her serendipitous discovery of CBD fell perfectly in line with this passion.
As she started to struggle with sleep and other issues, Joy began looking for natural support for her body. Her son mentioned she may find what she was looking for with CBD. Joy purchased many products from many brands, but only a couple of them provided positive effects. Little did she know that this experience would be the beginning of an incredible journey.
THE JOY ORGANICS STORY
Family Founded

The Smiths have a rich history of entrepreneurship within their family. Values of compassion and excellence are the foundation of all that they do. They knew that, with their forces combined, they could disrupt a booming industry with a higher standard and a fresh approach.
Co-Founder Todd Smith, Joy's husband and chief partnership officer, has 28 years of experience with the world's leading metabolic health company, which has proved to be invaluable to Joy's mission. Todd is also a respected author and international speaker on personal and professional excellence. Gerrid Smith — Joy's son, co-founder and chief marketing officer — founded and owns a high-level digital marketing agency, bringing a wealth of experience in the marketing sector to the table. As they ideated and mulled over the possibilities, a business was born.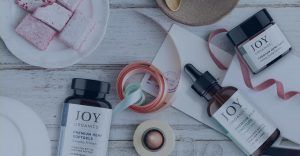 Now, Joy's daughter Danielle runs the second Joy Organics location in Austin, TX. Joy's daughter Hannah is the director of communications.
Todd's brother, Barry, took on the vital role of heading up the operations of the company as chief operating officer. Barry's wife, Mary, is in charge of hiring, onboarding and training new staff members.
Clearly, Joy Organics is a family affair. Now the Joy Organics "business family" includes more than 68 highly committed employees. We can't wait to see where we go next!
For more information about Hemp products click here https://www.calmerwaves247.com