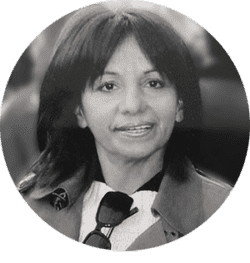 The inspiration for Myriams Premium Hemp Products
How Myriams Premium Hemp Products started: In 2013, our mother, Myriam, was diagnosed with a glioblastoma brain tumor. It was sudden, unexpected, and devastating news. She had always been a strong fighter, able to take on seemingly anything. But she was facing terminal cancer with a very poor prognosis that kills approximately 90% of victims within five years. Knowing it was our turn to be strong, we began our journey to fight for our mother's life.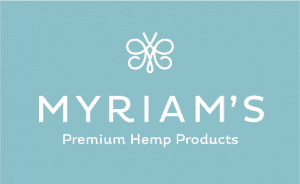 The search for cures leads to cannabis
Our mom was always a big believer in natural healing and frequently used natural remedies to cure various ailments. So, our research for cures included natural as well as conventional treatments. Both led us to cannabis, despite the scarcity of information about CBD and THC at the time. While searching for clinical trials that our mom might qualify for, we came across promising cannabis and glioblastomas study that was conducted in Spain. That's when we started to focus on cannabis as a serious option.
Initial online searches yielded little in the way of actionable content. Then we found a few cannabis groups on Facebook and tapped into their members' wealth of knowledge of and experience with using cannabis oils to treat various ailments, especially cancer. With guidance from our newfound cannabis community, and from watching a few YouTube videos, we figured out how to make healing cannabis oils for our mom. And Myriam's cannabis journey began.
A healing mix spreads hope
Almost immediately after her diagnosis, our mom's health rapidly declined. She lost her ability to speak, her memory worsened, and she started losing control of the entire right side of her body. She also had seizures as her tumor continued to grow. Then she started chemotherapy while using the oils, and that combination made a remarkable difference. Although she never fully regained the use of her right hand, the rest of our mom's motor skills improved, and she almost seemed like her normal self.
We actively shared our mom's story on social media, both on our own personal pages and to cancer/cannabis groups we had joined. Its promise of hope earned cannabis more attention at a time when even the media was starting to take note of its medical potential, particularly for treating epilepsy patients. And as our mom continued to remain stable over time, more and more people came to us for help and advice.
Our greater purpose comes to light
The oils we were making for our mom were not readily available at that time. Only a few places manufactured them, and it was difficult to find a dispensary or delivery service that carried them-or even knew where to find them. Those who could get them charged a hefty price.
The best and sometimes only option was to make the oils at home, but that required inexperienced people to navigate a complex, hours-long process that demanded a good air filtration system to curb the pungent smell that's emitted during manufacturing. Facing these obstacles and desperate to help their own loved ones, many people started asking us to make oils for them. That's when we realized what we needed to do.
To buy Awesome Myriams Premium Hemp Products Click here!
Myriam's Hope helps improve life
We created Myriam's Hope in 2013 to give everyone access to the oils that helped improve our mom's quality of life during her illness and gave us all hope when we needed it the most. Our mother passed away in October 2014 due to complications, but she didn't die in vain. Her cancer journey has helped thousands of people all over the world get access to clean, affordable, reliable oils that help make life better.
To buy Awesome Myriams Premium Hemp Products Click here!